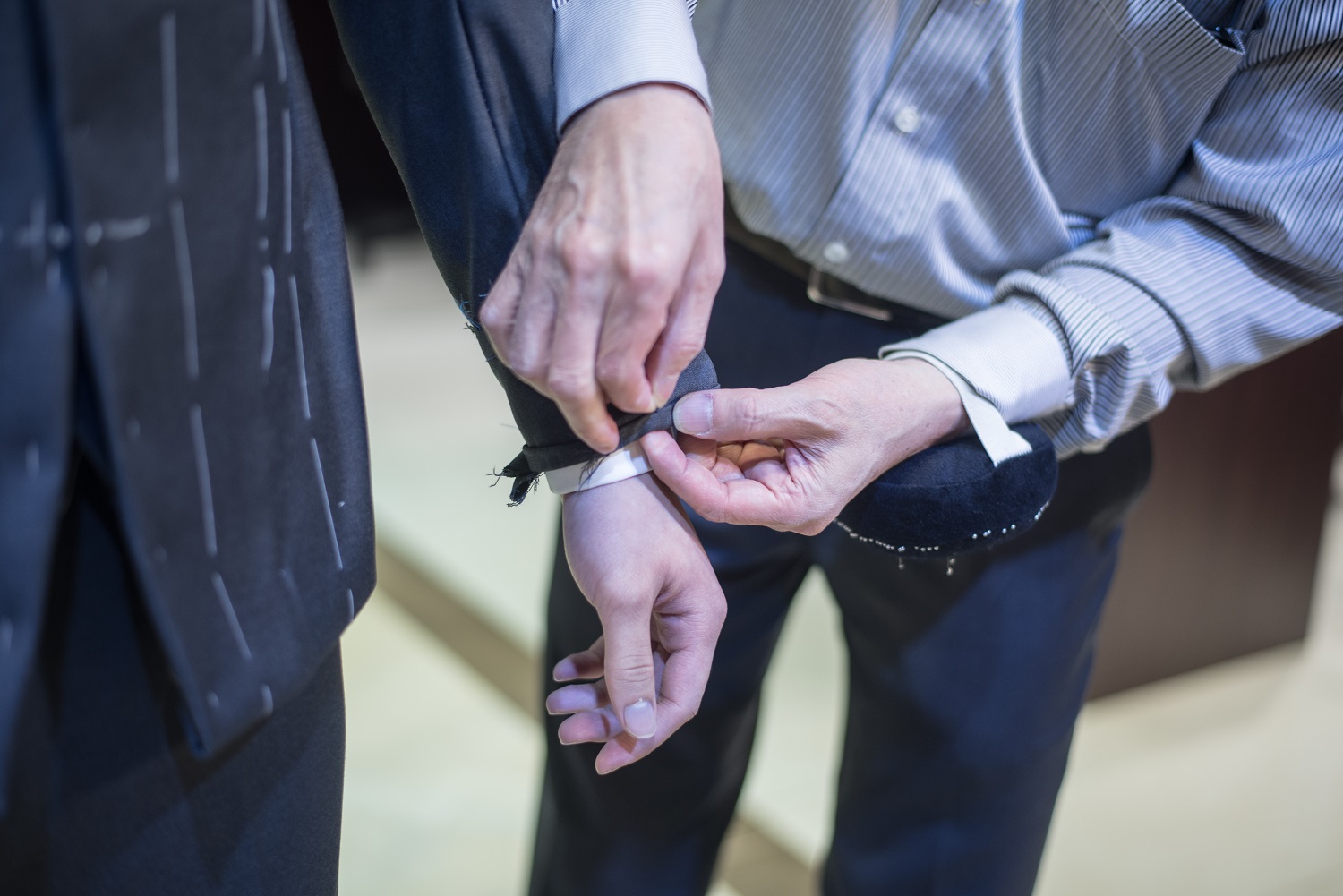 "I Know a good tailor in Hong Kong..."
-007 (Sean Connery) "Diamonds are Forever," 1971,
For locals and visitors alike, getting a suit stitched in Hong Kong's bustling Kowloon district has always been a popular activity. The ability to put one together in 24 hours has earned the city's tailors a global reputation for speediness. However, many believe that the idea of such reckless speed defeats the whole purpose of getting a suit tailor-made.
"..Highly regarded as one of Hong Kong's best loved outfitters. "
-EXPATLIVING MAGAZINE
"One of the most popular tailoring houses in Hong Kong.."
- LOCALIIZ.com
"Recognised internationally as a leading custom suit maker."
-TIMEOUT MAGAZINE
RECENT WORK/ BLOG
GETTING A BESPOKE SUIT MADE FOR THE FIRST TIME CAN BE OVERWHELMING FOR SOME. THE FOLLOWING IS A COLLECTION OF EXPERIENCES AND INSIGHTS SHARED BY SOME HIGHLY SKILLED STORY TELLERS, DOING WHAT THEY DO BEST…
Getting Fitted by a
Master Tailor..
"A properly tailored suit is one of those things I didn't know I needed (or wanted) until I got one. And it's not just the fact that the fit is perfect — I'm a pretty normal shape and I've never really struggled to buy a suit off the peg…"
-Nick Furgeson
As a good suit can last for decades, it's worth spending a few hours getting it right.
"The last time I ordered a suit from a tailor, the first President Bush was running the United States and Mikhail Gorbachev was just about clinging on to power in the Soviet Union. I was lucky to walk out of the shop not wearing a double-"
-Mischa Moselle
Why Hong Kong Is The Best Place In The World To Get a Tailored Suit
"They say there are only a few articles of clothing a man really needs to own in his life. "A nice suit" is almost always listed at the top of this list, however, the reasons why are almost always unclear..."…
-Alexander Leung